As a first time mom, I read every book there was about labor and delivery prior to my little bundle's arrival. I joined mom groups and often reached out to friends who had babies before me for advice as to what I should add to my baby registry.
Although I thought I was well prepared for my son to enter the world, there were a few things that I wish I had known more about before his grand entrance. Which is why I am sharing them with you! Hoping that this blog reaches those soon-to-be moms out there that are wondering what life is like with a new cutie wrapped in pink or blue.
1. Pee Happens
Some friends had told me stories about how far their babies could pee, but I thought they were overexaggerating.Come to find out, they certainly were not! When your little guy is brand new, he can't control when he pees. My son peed in his hair at least once a day for the first month of his life! Some fun tips-invest in diaper changing teepees or TONS of wash rags to cover his little member up while changing him. Something that worked 50% of the time was to take a wipe and open the diaper a little, wipe right at the top of the diaper and he might tinkle before you start changing him.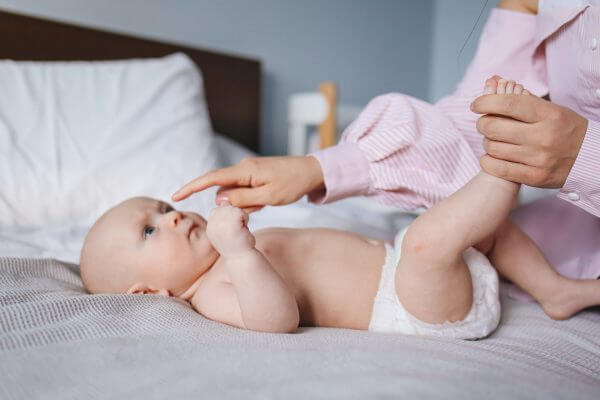 Photo by: Polina Tankilevitch
2. Keep the newborn clothes to a minimum
Depending on how big your baby is at birth, he or she may not even wear newborn clothes. I went all out spending money on teeny tiny outfits for baby boy and he didn't wear ¾ of them! Although they look super cute, most babies don't wear newborn clothes for long at all. My son was skin to skin on someone most of the time and when we did get him dressed, he mostly wore double zip sleepers because they were easiest to change. For more about how many clothes newborns need check out our Perfect Baby Registry.
3. Get your hands on the freebies!
I knew that I wanted to give breastfeeding a shot, but you never know how that is going to go. While I was pregnant, I stumbled on several websites that offered FREE samples of formula. If you check out Similac and Enfamil's sites, both offer free samples that come in reasonably sized containers.
Along with formula, Pampers and Huggies offer coupons and apps that save you tons of money on diapers. You can also get a free breast pump through your insurance. Check out this link for even more goodies to grab!
4. Mom tanks/bras are a MUST!
A baby registry isn't only for cute clothes and diapers. There are some serious must-haves for mom as well. Nursing tank tops and bras, even if you aren't planning to breastfeed, are so comfortable. I registered for these nursing tanks and I still wear them to this day (my son is 11 months old). They were a go-to for me when I was pregnant early on, but were also great postpartum because they helped with making my belly feel secure and tucked in.
5. Diaper cream is a good thing
I knew diaper rashes were real, but until I had my son, I had no idea how real they were! First tip-make sure that baby's bottom is VERY dry before applying any sort of diaper cream. We found out after an entire month of prescription creams, countless types of diapers, and many different wipes that our son had a sensitive tush. We invested in Desitin Maximum Strength Diaper Cream and never looked back. We apply it on his little rump after thoroughly drying every time.
6. Do what works for you.
I love my sleep. I was very anxious about bringing our baby home and never sleeping again. You hear so many horror stories about babies that wake up all hours of the night for years. I was set on a strict sleep routine for our little one when in reality, it wasn't necessary. In the first weeks, even months, of your little sweetie's life they don't have a routine. The best advice I can offer is: do what works! If your baby sleeps best on your chest, let them sleep there (for naps, obviously at night that's not safe in case you drift off). If your baby sleeps better in a crib, let them sleep there. Building a bond with your baby early on sets the groundwork for them to sleep better down the road.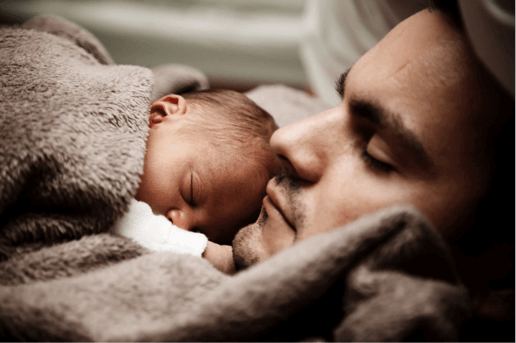 Photo by: pixababy
7. Let others help you
I wanted to do it all. After all, he was my first baby and I wanted to experience being a first time mom. I learned that doing it all isn't possible (especially after you've just given birth). My husband was a godsend! He changed every diaper and bounced our son to sleep for the entire first month due to my c-section recovery. My mom coming to stay with us after our son was born was also amazing. She did housework for us, cooked meals, ran to the store, and most importantly-she watched the baby so we could rest. Mommas need sleep too! I was so afraid to miss something, so I would power through instead of taking naps. Sleep when that baby sleeps and let family and friends take over every once in a while because there is plenty of time for you to bond with your baby once you are well rested.
8. You learn something new every day
No one is an expert on parenting, although some might think they are. Every baby is different and every situation is different. It is great to have a few mom friends that you can look to for advice, but for the most part, you got this! It's Okay to do something wrong or make a mistake, we are human and reflecting makes us better in the long run. Resources like Taking Cara Babies and The Bump are still some of my go to's if I am looking for advice or answers. What works for some may not work for others, but I hope you found some of these tips useful. If not, at least remember this: you are the perfect mom for that tiny human in your arms (or soon-to-be) and that's most important of all.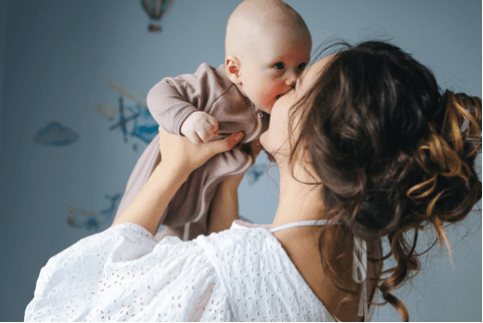 Photo by:Polina Tankilevitch