Your registry will be a huge help in preparing you for your baby's arrival! Whether you encourage baby shower guests to buy gifts off your registry, or you hand out the link to whoever inquires, this can be an amazing way to stock up on some much-needed items. Not only is it an amazing way to stock up on necessary items, it's also a great way to stock up on some non-essentials that you want to try out!
When it comes down to it, you really don't know what products your baby will like. That's a huge thing to keep in mind when creating your registry. You don't want to add 10 of the same lotion to your registry, just to find out that your baby's skin breaks out from it. However, not all products are like this. Some can be chosen based on preferences that you as a parent may have. Products like clothes, video monitors, diaper bags, and furniture. So with all that in mind, here's how to create the perfect registry!
Furniture/Nursery Items
This section of your registry is pretty open to whatever preferences you have. Furniture and nursery items, for the most part, won't be wasteful registry items. Video monitors, dressers, toy boxes, changing tables, and cribs, are items that don't rely on your baby's unique characteristics. You and your baby will use them all, regardless of what product/style you choose.
So if you wanted to add furniture and nursery items to your perfect registry, here are some ideas:
Glider/rocking chair
Crib
Comforter
(2) Small Blankets
(2) Fitted crib sheets
Changing table
Changing table cover
Baby Swing (May depend on baby's preferences)
Toy Box
Bassinet (if you want baby sleeping next to your bed at first)
Video Monitor (if you want one)
Baby Sleeping Monitor (if you want one)
Diaper pail
Clothing Items
Ahh, here's a section that somewhat relies on your baby's unique characteristics. Most babies will follow the month-sizing for clothes pretty well. Sometimes they'll grow out of certain sizes quicker than others, but for the most part, they follow these sizes well. But that's not always the case. Newborn clothing and 0-3 month clothing can be wasteful registry items. Many parents add a ton of newborn clothing to their registry, which usually gets bought, as that's a fun item to buy. However, some babies don't follow these sizes. Yes, you may have a newborn, but that doesn't mean they'll fit into newborn/3-6 month sizes. Some babies are born already needing 3-6 month clothes!
So does that mean you shouldn't add any newborn or 0-3 month clothings? Not necessarily. Adding an outfit or two in these sizes is a good idea. That way, you do have some in these sizes, in case your baby does follow the normal sizing guide. However, it's definitely recommended to add a lot of the bigger sizes to your registry. Not only will your baby definitely get use out of them, but they're often the sizes that no one helps you out with. The later sizes are usually sizes that the parents have to buy on their own, as no one comes around dropping off clothes as gifts when baby is 6 months old. Definitely stock up on those bigger sizes ⸺ they'll come in handy later on!
If you wanted to add clothes to your registry, here are some ideas:
(3) Newborn/0-3 month outfits
(5) 3-6 month outfits
(5) 6-9 month outfits
(5) 9-12 month outfits
(4) Pairs of Pajamas in various sizes
(6) Onesies in various sizes
(3) Pairs of Mittens
(3) Pairs of Socks
Be sure to keep the seasons/weather in mind when choosing attire for the different months!
Toys/Teethers
Another section to be careful in! It's helpful to think of this section as a tester section! Toys and teethers are completely dependent upon your baby's preferences, and obviously, you don't know that yet. Many parents make the mistake of filling up their registry with toys and teethers which never get used. That's why you should consider this section to be a tester section! Choose a couple different items to use as testers for your baby. Then, once you get to see which ones they enjoy, you can go out and grab those items. No wasted gifts necessary!
If you're adding toys and teethers to your registry, here are some ideas:
(2) Teethers (One gel teether, and one that has texture (like the teething mits)
(4) Toys (One that makes noise, one that shakes, one that has crinkle material, and one that can be squeezed)
Toiletries and Medicine
Toiletries will be one of those sections which are almost entirely based on baby's characteristics. However, with that being said, take advantage of receiving these gifts! You'll be able to try out these products on your baby, so that you'll know what works best for them without breaking the bank! A lot of companies actually have gift sets with small sizes of their products, since they know that you have to test these products out to see if they work for your baby! These gift sets are an amazing idea for the perfect registry!
Medicine is also an amazing idea for a registry. These products are usually extremely helpful within baby's first year, and you'll get a lot of use out of them!
If you want to add toiletries and medicine to your registry, here are some ideas:
(2) Different company's toiletry gift sets
(2) Towels
(5) Wash cloths
(2-3) Different lotions
Hair Brush
Nail Clippers
Infant Tylenol
Syringe for medicine
Bulb syringe/Nasal aspirator
Thermometer
Butt Paste/Diaper rash cream
Travel Items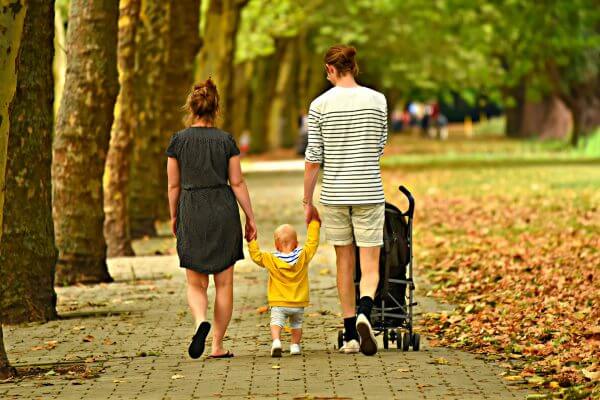 These items can be pretty expensive, but you may have family members or friends who want to help you with these huge purchases. They're always a good idea to add to a registry, just in case! They're items you can choose ahead of time, as your baby will be able to acclimate to whatever you get.
If you want to add travel items to your registry, here are some ideas:
Stroller/Jogger
Car seat
Mirror for car (to view car seat)
Baby Carrier
Diaper Bag
Bottles, Pacifiers, Etc.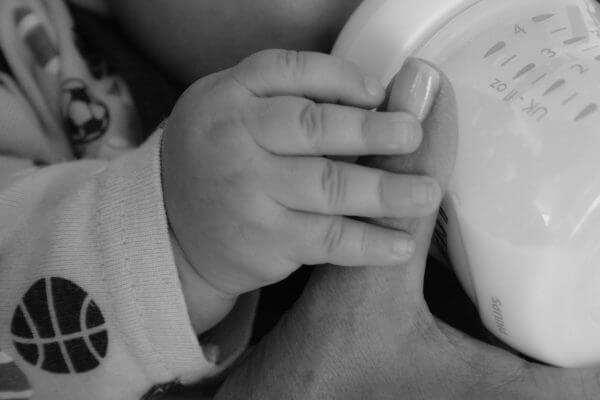 Unfortunately, these are items that will most likely be based on your baby's preferences. Some babies don't take bottles or pacifiers at all, and some only take specific brands of nipples/pacifiers. Once again, this can be a section where you just test out the products you receive!
If you want to add bottles and pacifiers to your list, here are some ideas:
(2) Boxes of bottles
(3) Sets of pacifiers
Drying rack
(2) Bottles of gentle dish soap
Set of bottle brushes
Diapers and Baby Wipes
These are extremely helpful registry items. Stocking up on diapers is extremely helpful for any new parent! Many people will want to help you stock up on diapers, so it's nice to add a lot of boxes to your list. The good thing about diapers and wipes is, if you don't open a box, you can always give them away to those who need them!
If you're adding diapers and wipes to your list, here are some ideas:
(3) Boxes of size 1 diapers
(3) Boxes of size 2 diapers
(3) Boxes of size 3 diapers
(3) Boxes of size 4 diapers
(5) Boxes of baby wipes
---
These are just some ideas for the perfect registry! It's important to keep in mind that many products rely on your baby's preferences, so it's nice to use your registry as a way to test out different items! Some items can be decided by your own preferences like strollers, clothes, and furniture; but things like lotion and toys will be up to your baby!
Take advantage of what you can receive through your registry, and have fun with it!
Be sure to get a gender prediction on your site to help provide you with some insight when creating your registry! Our experienced specialists use the theory/theories of your choice to provide you with a gender prediction!