Our happy customers are what keep us going! We know how hard it is to wait during pregnancy. We have heard the horror stories of health providers not giving pregnant mothers any information on what they see in their ultrasounds. We hear you and we are here for you!
Our main goal is to provide mothers with as much information about their pregnancy ultrasounds as we can. There are many "Boy or girl gender tests" that have nothing to you with the baby - think gender pee test - but our gender prediction reviews are so positive because we provide not only a gender prediction, but as much insight about the ultrasound as we can.
We realize not everyone can study diagnostic imaging and read their own ultrasounds, but we believe it's unfair to have anxious mothers looking at their first images of their precious baby and have no idea what they are looking at! In most cases, a 6 week gender prediction ultrasound looks like an odd shaped black whole with a little white worm in it. In fact if you show it to a teenager or someone who is not thinking about babies, they might take a while to realize what you are showing them! And what can we say about the 12 week gender ultrasounds? You enthusiastically show your friends the little arms, and legs, lips and nose! But they most likely only see an alien looking cartoon.
So, why are gender prediction reviews so important to us? We want to give you the information! We love being able to show future parents how our gender predictions worked for others and how, aside from the gender prediction accuracy, we also show some bone structures, some organs, and all the gender markers visible. We hope you enjoy reading through our reviews and are able to learn useful information!
María Hernández
---
I submitted my 8 week transvaginal ultrasound and the experts said I would have a boy. Genetic tests say that it's a boy! I'm very happy!
Amanda
---
I submitted two ultrasoun scans last year for the Ramzi method and both results said boy. I did have a baby boy last August. Great work!
Nicole
---
Fast and accurate- Thank you for your gender guess. Even though I was hoping to hear girl and you predicted boy, and sure enough it's another boy! Would recommend to anyone who wants to have...an insight into the gender during the first trimester,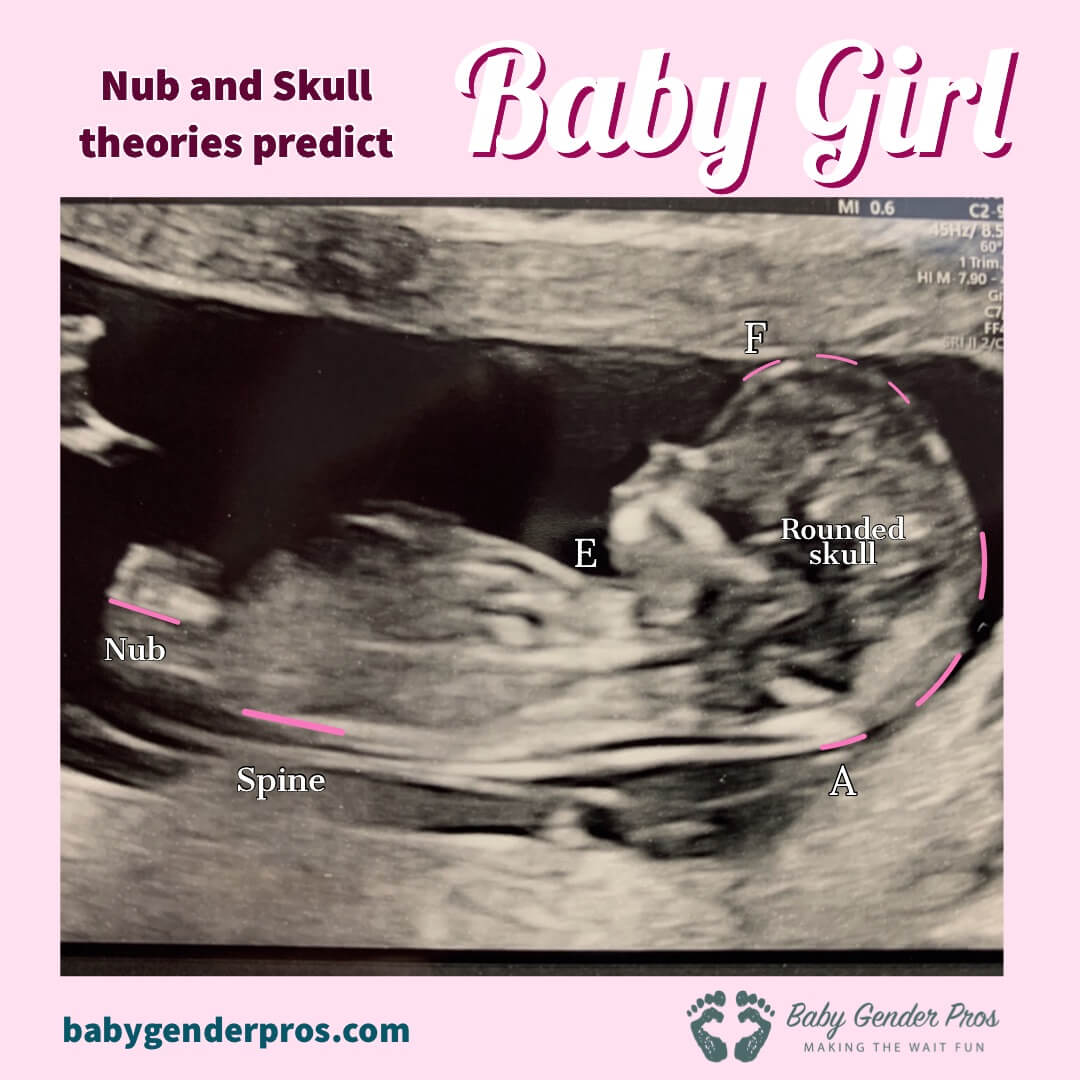 Karissa
---
In 2016 you guys predicted I'd have a boy based on where the placenta was, it was a boy!! This year I did the ramzi, nub and skull theories and you predicted girl! And it's a girl!!!!
Laura Gribben
---
Just to let you know we had our 16 week gender scan and you were correct, it is a boy!! Thank you so much. Thanks, both my boys you've correctly predicted now.
Sadia
---
During my last pregnancy I submitted my scan picture and was predicted a little girl. This was correct and she is a delight! I am now expecting my second baby and have submitted a scan picture again. Can't  wait for your next prediction. Definitely recommended.
Angelica C.
---
They were right for me I submitted a pic of my ultrasound at 7 weeks one day  and did the Ramzi Theory and yesss.I'm expecting a baby girl now my family is complete.Thanks gender experts.
Emily
---
I submitted scans for Ramzi, skull & nub theories. Each time you predicted it was a girl. I just received my blood results ant it is a girl!!! Thank you so much; my instincts said girl and you helped ease my mind while waiting.
Florence
---
 I purchased the nub and skull theories @  13 weeks pregnant just for fun really , the results came in a few hours and they predicted a Boy, I had a scan today and doctor confirmed it's a Boy, I 'm buzzing. I will recommend!!!!!
Deborah
---
I submitted a 7 week ultrasound image for the Ramzi Theory to be done.They  got back to me the next day stating why they believe it's a girl based on the theory. Well, I just got the call from a my doctor telling me that was a girl.
Mandy
---
Submitted scan from skull theory, got Boy prediction hours later I got the call from the genetics blood test following… confirming the prediction of Boy was correct.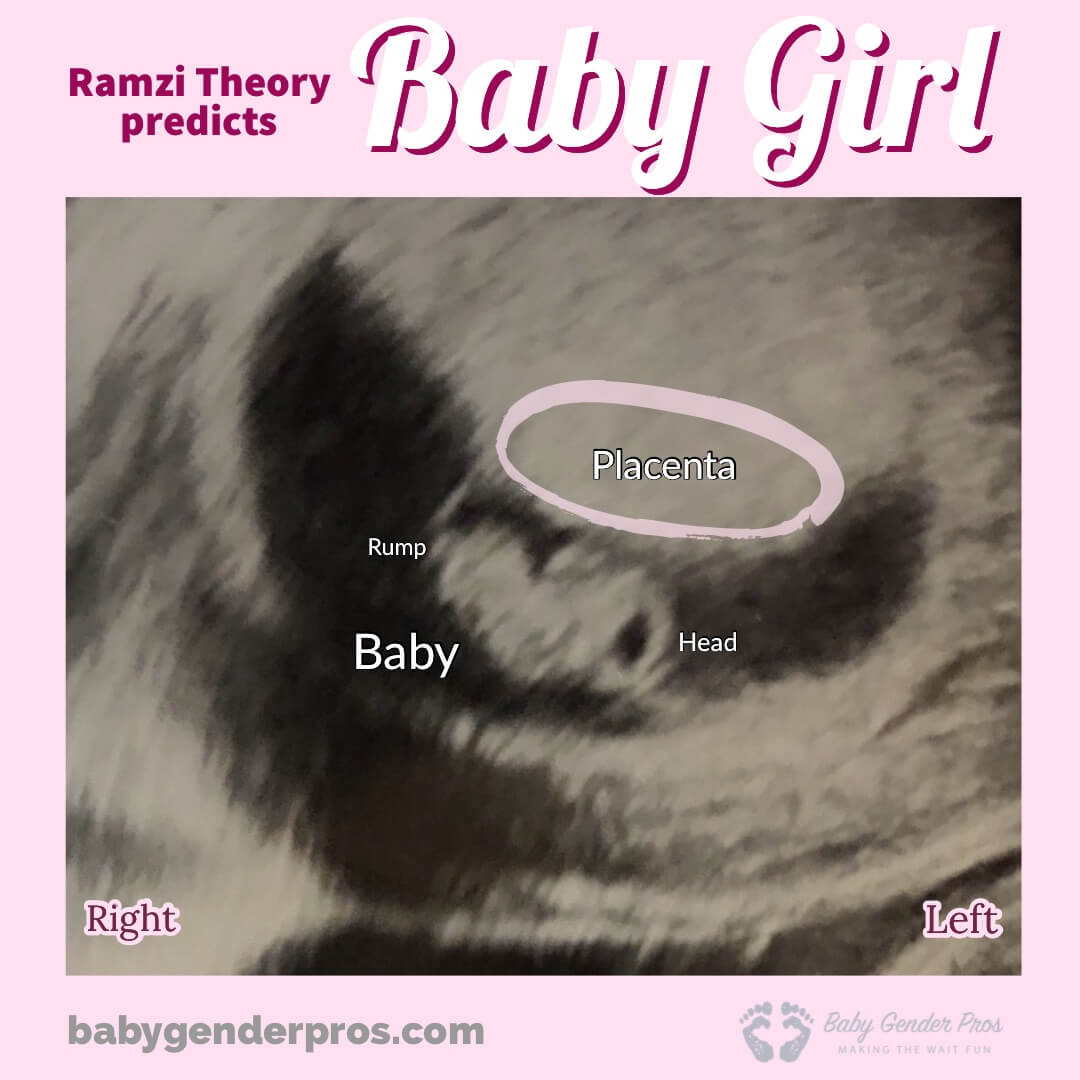 Marilyn Clark
---
I submitted both a transvaginal 7 weeks scan, and later, a 12 week, abdominal n/t scan. Ramzi Theory on the first said girl and skull theory on the 12 week scan said girl. We wait until birth, and on 3/6/17 we welcomed an 8lb baby girl!
Amanda D.
---
You were right! Thank you!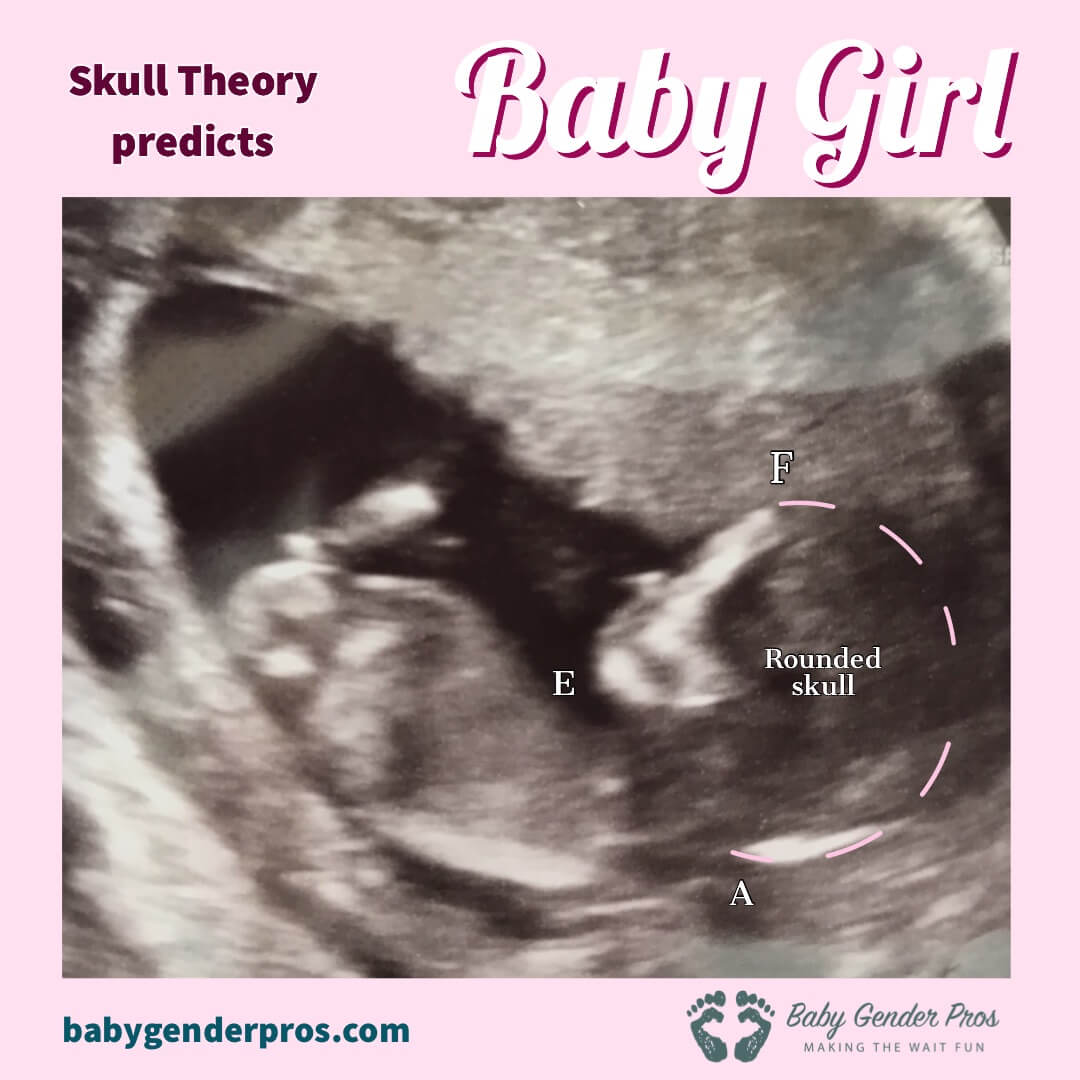 Laura R.
---
Your prediction was correct! It's a girl after 3 boys!!! Your guess was the only accurate one I got. Chinese calendar, Ramzi on FB, baking soda test,gender sense urine test said Boy. Thanks!!!!
Melissa L.
---
You were correct! Amazing!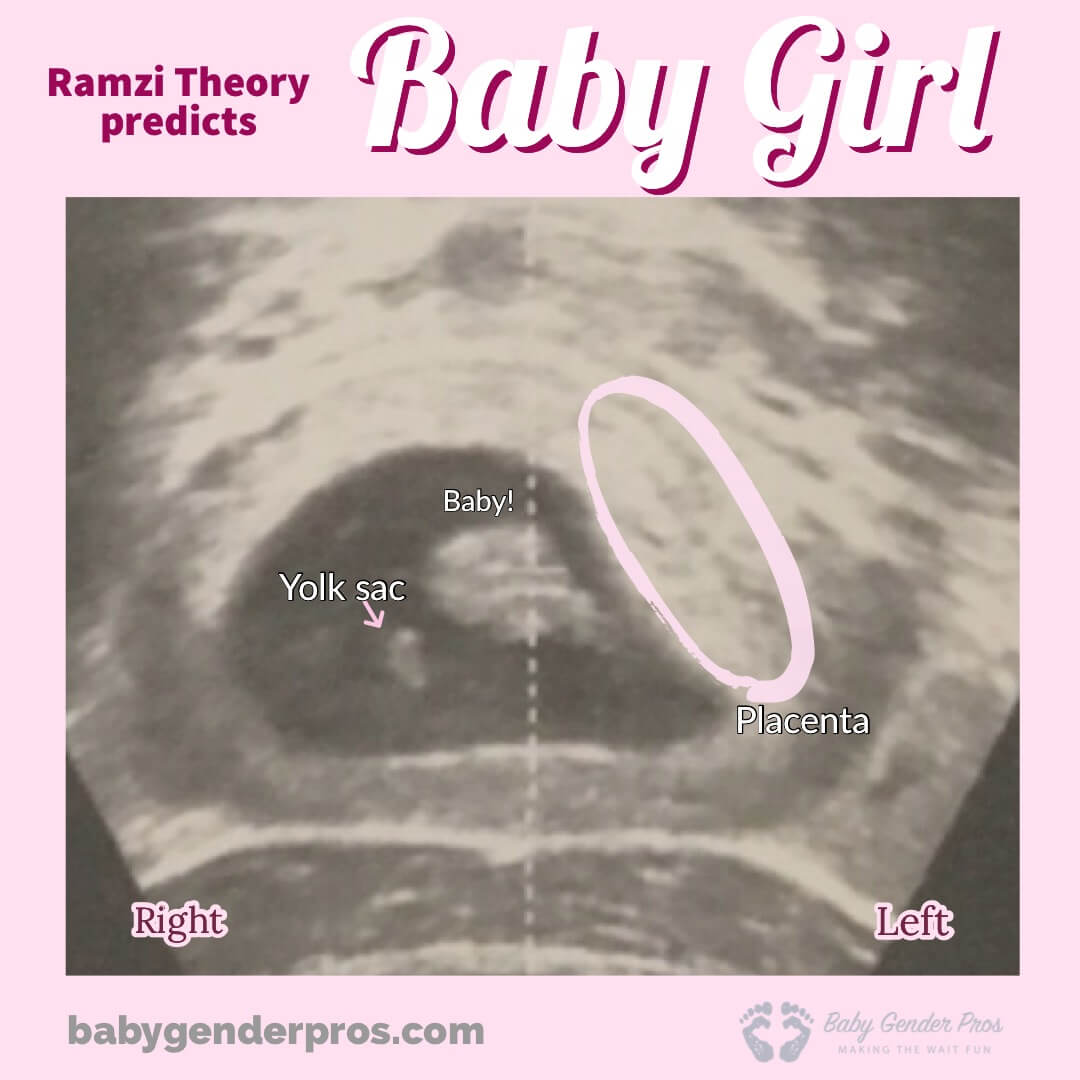 Lisa A.
---
We just had our 20 week scan and you were right! Everyone else said Boy,  but I knew  it was a girl! Thank you!
---
Thank you! It's Correct! I am SWOON!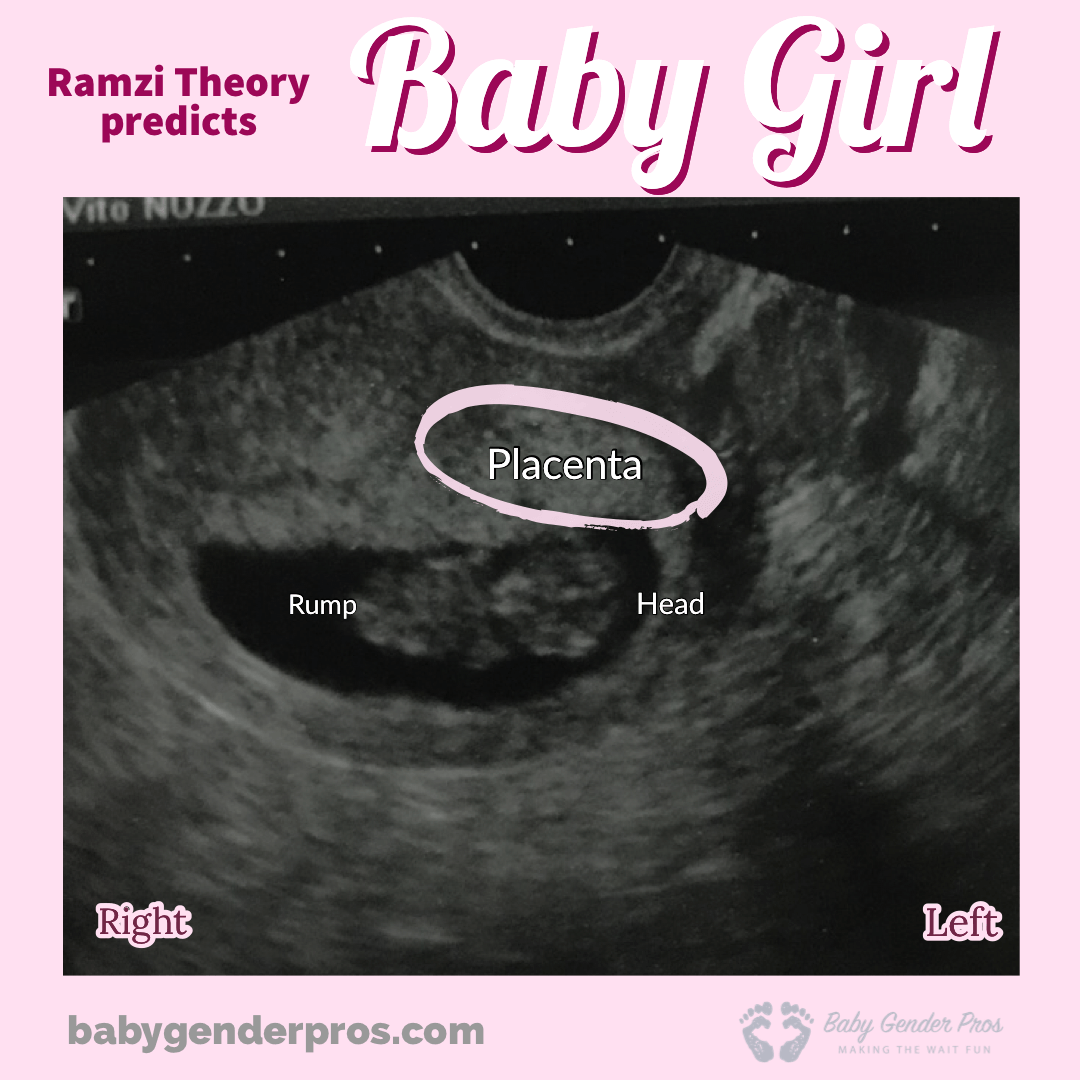 ---
You guessed it! It's  GIRL! Thank you so so much!
We also provide lots of detailed information
in our blog
and have fun at-home gender test reviews, baking soda gender test reviews. If you are looking for information about all the gender predictions available and the gender prediction test reviews, we have them all! Head over to this post to get a started list!