The Nub Theory
---
"I've waited 12 weeks already, how much more?"
- Very impatient mama who needs to know more!
What is the Nub-theory?
The basics of the Nub theory are simple and straight forward (no pun intended), it's all about the angle of the genital tubercle. The confirmed boy nubs is usually angled upwards 30 degrees or more in relation to the spine, while nub theory girl says is either parallel or less than 30 degree from the spine. Several studies have been conducted and have found that, in controlled settings, nub theory ranges between 98% and 100% in accuracy. That is great odds for knowing your little one's gender before your doctor can confirm it!
For more information about what is the nub theory, here are a couple of the most recent studies conducted:
Ultrasound evaluation of fetal gender at 12–14 weeks
Fetal gender assignment by first‐trimester ultrasound
Want to read your Nub theory scan?
What is the nub on a baby scan? Both male and female start forming their genitalia in the very early weeks after conception, but it isn't until 11-12 weeks that the differences can be seen. Although outward genitalia isn't fully formed until after 16 weeks, the angle of the genital tubercle can be seen from 11 to 15 weeks to determine gender. In the nub theory, there are two main struggles when trying to read your own ultrasound.

Perhaps the trickiest part of reading your own ultrasound is being able to locate the nub. It is usually right under the legs, but because every image is different and babies like to move around during ultrasounds, it takes an expert eye to pinpoint it for sure. The second struggle is seeing more than just the basic angle, as at 11 and 12 weeks the boy nub might still be parallel, but with an expert eye the scrotum can began to be seen.
Nub Theory pictures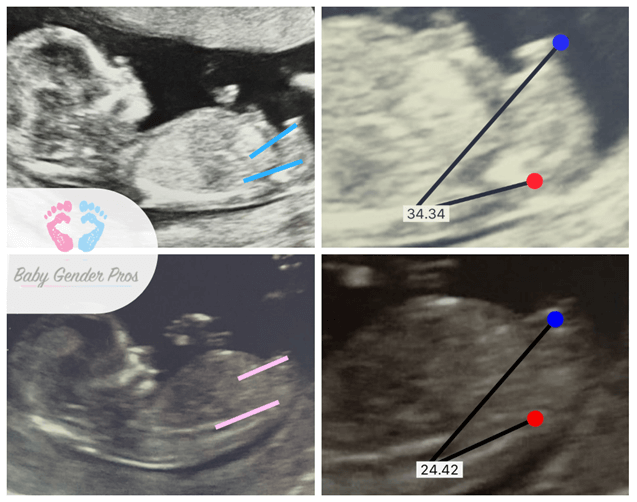 Nub theory examples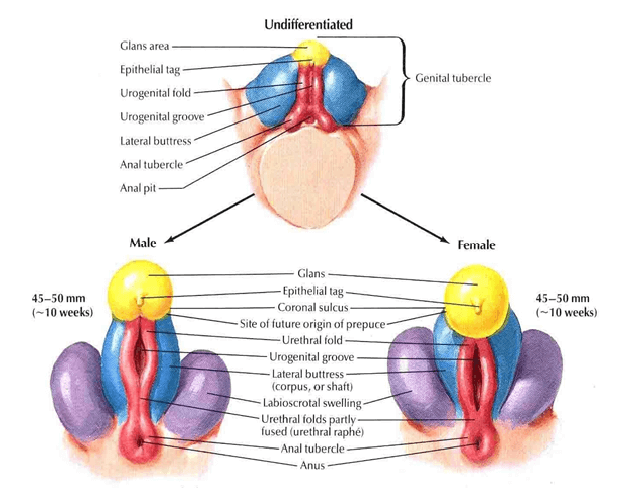 How read your own Nub theory ultrasound?
In order to be able to make a gender prediction the ultrasound in nub theory must display a profile view of the baby, and the nub must be visible, this can be a challenge because babies move and good profile views are hard to get. If you do achieve this image, here are the steps for nub method:
- Find the spine: The angle of the spine serves as a baseline to compare with the angle on the nub, which is our next step.
- Find the nub: It should be a defined white line along where the legs of the baby should be.
- Find the angle: Comparing the direction of the spine with nub, see if the angle is more or less than 30 degrees.
As mentioned above, in addition to the angle there are other factors that also need to be taken into consideration. Some believe that if a nub has some forking on the tip it is a male nub.

Baby Gender Pros does not believe this to be true as we have seen make forked female nubs, however it is a marker that we look at closely. Shadowing above the nub or stacking are also markers that can be deciding factors towards our prediction.
What is a nub?
A nub is a medical term for the genital tubercle — an external sexual organ in a developing embryo. The nub can be seen as early as 12 weeks into pregnancy. It's located just above where the legs come together and looks like a small bump or protrusion on an ultrasound.
---
How Accurate Is Nub-Theory?
The accuracy rate of nub theory varies depending on the study, with some claiming an accuracy rate as high as 80% [1]. However, as the accuracy of a nub theory scan can depend on many factors, it's important to remember that this method is intended for entertainment purposes only.

According to some studies, the accuracy of the nub theory increases as the pregnancy progresses. For this reason, it's best to wait until you're 16-20 weeks pregnant before trying to predict your baby's gender using this method.

Nub theory is a fun and exciting way to find out the gender of your baby in the early stages of pregnancy. It's important to remember that this method is intended for entertainment purposes only and should not be used as a substitute for any form of medical advice. It's always best to speak to your doctor or midwife before attempting any gender prediction.
---
Timing of Ultrasound
When checking the nub theory, the best time to get a scan is between 11 and 13 weeks of gestation. At this stage, the angle of the genital tubercle can be accurately identified, making it easier to tell the baby's gender.

Some expecting parents would think the nub theory is a failure due to the high possibility of receiving an incorrect result. It is important to remember that this method should be used for entertainment purposes only, and always talk to your doctor or midwife if you are concerned about your baby's gender.
Results That (Supposedly) Indicate a Boy
Through nub theory, the angle of the genital tubercle is used to determine a baby's gender. Generally, if the nub is above 30 degrees, the baby is likely a boy.
Results That (Supposedly) Indicate a Girl
Conversely, when the angle is 10 degrees or less, it usually means that the baby is a girl. If the angle is between 11 and 29 degrees, this would be termed as 'ambiguous genitalia' or 'unknown sex,' and you would need your doctor to interpret it for more accuracy.


Better Ways to Learn Baby's Sex Before the Anatomy Scan
While it can be exciting to try and predict the gender of your baby, there are other ways to confirm this. Other than nub theory, methods such as amniocentesis, CVS (Chorionic Villus Sampling), or a blood test can surely tell whether the baby is a boy or a girl.

At Baby Gender Pros, we offer other ways to know a baby's gender, including nub theory, skull theory, and Ramzi theory. Our professionals can help you determine the gender of your baby with a high accuracy rate and guarantee. The next time you want to know the gender of your baby, then you can rely on us.
---
Know Your Baby's Gender Today Through Nub Theory!
We at Baby Gender Pros are experts in early gender determination. We offer our customers the highest accuracy rate for nub theory prediction - 98% at 12.5 weeks of pregnancy!

Our team has gone through specialized training tailored to accurately detecting the earliest glimpse of a baby's gender using the nub theory. Our commitment to excellence and precision allows us to confidently provide our customers with results they can trust.

We understand the importance of knowing your baby's gender and that is why we strive to provide our customers with accurate results in a timely manner. We take pride in utilizing scientific practices to ensure precise predictions of your baby's gender before it even arrives.

Don't waste any more time waiting until 20 weeks for your ultrasound. Contact us today and know your baby's gender with the most accurate nub theory prediction available! We look forward to hearing from you soon!
Other gender prediction theories
---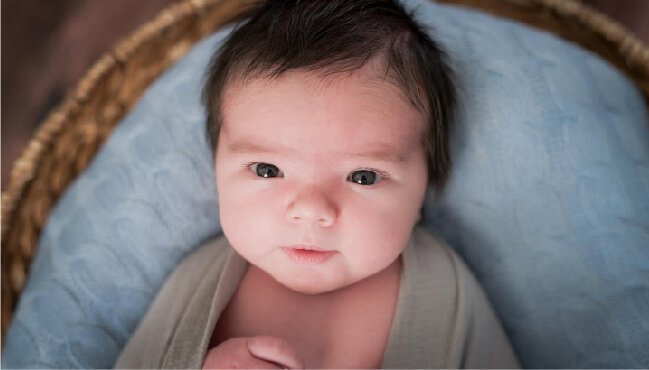 ---
Between 6 and 10 weeks
---
This baby gender prediction method uses the location of the placenta in early weeks of pregnancy to predict the gender of the baby. In controlled groups this method has been 97.5% accurate.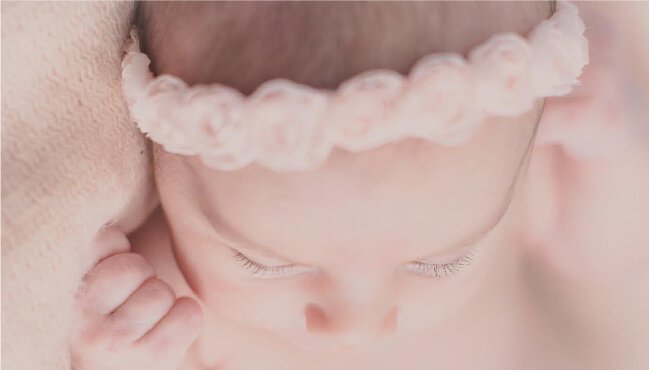 ---
From 11 weeks
---
This early gender prediction theory uses skull marker to differentiate male and female babies. Although no studies have been conducted, this DIY gender prediction has been claimed to be up to 92% accurate.
The Nub Theory
Average rating:
75 reviews
Feb 14, 2023
Both were right!
it was fun to predict, Ramzi and Skull Theory predicted boy and we were told we're having a boy.
Oct 2, 2022
12 week Nub theory
The nub prediction I received was incorrect. I am very relieved that they guess incorrect. I know it's not a guarantee but I was very disappointed for weeks until my 16 week scan. Just know it's not guaranteed and just for fun!
Sep 5, 2022
Nub theory was right
I submitted my 12 week scan for nub theory and you guessed girl. This was later confirmed by my NIPT test 🙂

Thank you!
Aug 4, 2022
Accurate!!
I submitted my 8 week scan for the Ramzi theory, I thought my scan was mirrored as it was a transvaginal scan. But turns out it wasn't just as you had said, you predicted girl!
I then submitted my 12 week scan for the nub theory to which you again predicted a girl.. I had my 20 week scan today and be I am indeed having a baby Girl 🥰. Couldn't be happier! Thank you!
Aug 4, 2022
Nub & Skull Theory- It's a girl
I had nub and skull theory and was predicted to be a girl. Just had my gender scan and it is confirmed girl.. Thank you so much
Aug 2, 2022
A boy
You were right, it's a boy 🙂
Jul 4, 2022
Nub theory and skull theory
I sent In my 12 week scan photos to see what my prediction would be which on both theory's my results was a baby girl. I just had my scan and I can fully confirm you was right and I am having a baby girl! Thank you so much!!
Jul 1, 2022
All their theories right
I had all 3 just for fun they all said girl and its right!
Jun 28, 2022
yay!!!!!!!
I'm really thrilled they said I was having a girl and I was 100 percent sure
It was a girl and today I found out it was a correct. Just really shocked
Jun 14, 2022
Thrilled!!!
After 3 boys and an almost vasectomy, I prayed and prayed for a girl. I sent my 11 week 5 day scan in for skull and nub theory and the baby gender pros predicted girl. Today the blood work came back and we are SO EXCITED to find out you were correct! Dreams do really come true ❤️❤️❤️
Jun 5, 2022
I sent my 12 week scan pictures in with high hopes of having a baby girl as we have two boys and was so excited to be told girl, so when it came to my gender announcement and it was also a girl I was absolutely over the moon!! We can't wait for our little princess to arrive 💗💗💗
Jun 4, 2022
Thankyou
Sent of my 13 week scan they said girl All, correct. The earlier the less accurate it is i wouldnt do it before 13 weeks. Especially people who di it before 12 weeks the theory is clearly not accurate because the nub xan still rise so i dont know why they put their trust in to it. Its fun its acccurate and its judt a THEORY!
May 22, 2022
Girl!
there was a weird shadow above the nub and everyone told me boy.
But you guys were correct its a girl!
May 22, 2022
I sent my 12 week scan pics and all three of your tests said girl and I have just been for my 20 week scan and it is definitely a girl
May 1, 2022
Baby Newton
it's a boy 👦 💙
Apr 23, 2022
Confirmed baby girl
Super quick response … only company to predict girl from 11 week scan and you were right 💓 thank you so much x
Mar 13, 2022
Really quick in sending me results and you were right you predicted girl and just had a gender scan thank you 😊 💖💕👶
Jan 16, 2022
2 predictions different genders
Had the ramzi theory prediction at 6 weeks, was told a girl. Had the nub theory today at 13 weeks and told a boy, guess I will have to wait for the gender scan to know for sure!
Oct 12, 2021
Gender "nub theory "
BEST gender prediction EVER! i just love that you answered me so fast... and such a plus that you were right! lol thank you!
Oct 4, 2021
Ramzi correct and nub wrong
My Ramzi theory say boy and my nub theory say girl and it's a boy
Thank u!