The Ramzi Theory
---
"It's the question in most mom's minds from the moment they see those two lines,"
- When will I know the gender?
Now widely known because of his early gender prediction method, Dr. Ramzi directed multiple studies in which the relationship between placenta location and gender was the focus. In the controlled group studies, he discovered that he could determine male fetuses with 97.5% accuracy and female fetuses with 97.2%.
By tracking the chorionic villi, also known as the future placenta, he gave the world a tool to very accurately reveal the gender of a baby at just 5 weeks of gestation. Although Dr. Ramzi's theory isn't 100% accurate, and there are multiple instances where the placenta is in a tricky spot, we believe a theory that is up to 97.5% accurate is a great foundation for a gender prediction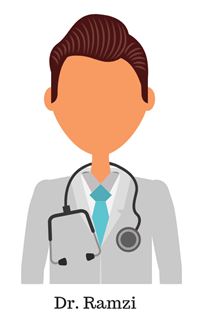 Why do I need professionals?
Because you can't believe everything you read online! There are several crucial aspects of Ramzi theory that need an expert eye. Detecting areas of growth and knowing when an images is mirrored are two of the most important ones. Do you know when to flip? This seems to be a hot topic when it comes to Ramzi theory. The general rule of thumb seems to be that if an image was taken abdominally it will be a mirrored image, but if it is taken internally it is true to side, and although that might be the case for some images, we do not believe this is a one-size-fits-all solution. Baby Gender Pros believes that each scan should be looked at individually and look for markers. We have an extensive background in early gender prediction and are dedicated to providing new moms-to-be with the best experience possible.
What else should I know?
There is plenty to learn about this theory! Perhaps one of the most important factors to obtain a correct prediction is the gestational age of when the image was taken. Ramzi is most accurate between the 6th and 8th week of pregnancy. Although placenta placement can be located at any point in pregnancy, it is most accurate early on because as the uterus expands the placenta moves, diminishing the chances of an accurate prediction.
In addition, sometimes the images are too zoomed out for the chorionic area to be visible, or the technician might have the brightness too high for us to see properly. The scanning plane of the ultrasound is also important. A transverse scanning plane is necessary for an accurate Ramzi predition. There are two other scanning planes, sagital (as if you were looking at someone from their side), and coronal (as if yuo were seeing someone face to face), but transverse is the only place that shows you the body as if seen from above and good for gender determination.