The Ramzi Theory
---
"It's the question in most mom's minds from the moment they see those two lines,"
- When will I know the gender?
What is the Ramzi Theory?
---
Now widely known because of his early gender prediction method, Dr. Ramzi directed multiple studies in which the relationship between placenta location and gender was the focus. In the controlled group studies, he discovered that he could determine male fetuses with 97.5% accuracy and female fetuses with 97.2%.
How accurate is Ramzy Theory?
---
By tracking the chorionic villi, also known as the future placenta, he gave the world a tool to very accurately reveal the gender of a baby at just 5 weeks of gestation. Although Dr. Ramzi's theory isn't 100% accurate, and there are multiple instances where the placenta is in a tricky spot, we believe a theory that is up to 97.5% accurate is a great foundation for a gender prediction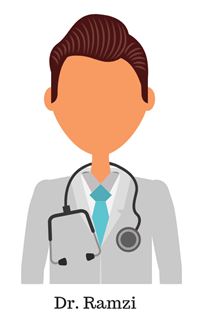 Why do I need professionals?
Because you can't believe everything you read online! There are several crucial aspects of this gender prediction based on placental positionthat need an expert eye. Detecting areas of growth and knowing when an images is mirrored are two of the most important ones. Do you know when to flip? This seems to be a hot topic when it comes to Ramzi theory. The general rule of thumb seems to be that if it is an abdominal ultrasound it will be a mirrored image, but if it is taken internally it is true to side, and although that might be the case for some images, we do not believe this is a one-size-fits-all solution. Baby Gender Pros believes that each scan should be looked at individually and look for markers. We have an extensive background in early gender prediction and are dedicated to providing new moms-to-be with the best experience possible.
What else should I know about Ramzi Method?
There is plenty to learn about this theory! Perhaps one of the most important factors to obtain a correct prediction is the gestational age of when the image was taken. Ramzi method is most accurate between the 6th and 8th week of pregnancy. Although placenta placement can be located at any point in pregnancy, it is most accurate early on because as the uterus expands the placenta moves, diminishing the chances of an accurate prediction.
In addition, sometimes the images are too zoomed out for the chorionic area to be visible, or the technician might have the brightness too high for us to see properly. The scanning plane of the ultrasound is also important. A transverse scanning plane is necessary for an accurate Ramzi method prediction. There are two other scanning planes, sagital (as if you were looking at someone from their side), and coronal (as if you were seeing someone face to face), but transvaginal ultrasound is the only place that shows you the body as if seen from above and good for gender determination.
Other gender prediction theories
---
---
From 11 weeks
---
This early gender prediction theory focuses on the angle on the nub in comparison to the spine. It is sientifically proven and in controlled groups up to 98 to 100% accurate.
---
From 11 weeks
---
This early gender prediction theory uses skull marker to differentiate male and female babies. Although no studies have been conducted, this DIY gender prediction has been claimed to be up to 92% accurate.
Ramzi Theory
Average rating:
74 reviews
Jan 8, 2020
Pink
My baby was jumping all over the place and I couldn't get a clear pic but you guys told me that my bump was pink. And you were right.
Jan 3, 2020
Accurate!
The prediction was a boy and we're definitely having a boy! I wouldn't hesitate to do this test again if I get pregnant in the future.
Jan 1, 2020
Correct prediction
It's a boy as u said!!thanks
Jan 1, 2020
Ramzi was right!!!
We did Ramzi theory at 6 & 7 weeks and both came back a boy. Two different ultrasounds at 6 & 7 weeks, one mirrored and one not but i didnt tell them those details. They still got them right! Just got the call from my doctor, its a boy!! We're so happy and this was fun while waiting. We did the nub theory and that came back girl but it wasnt an ideal image. The back was arching and its supposed to be relaxed & flat. I tried another company that also mistaked it for a girl. Its a boy! The Ramzi theory was right!
Dec 8, 2019
They were right!
Delivered a baby girl in November. Did the Ramzi Theory at 7 weeks and it came back girl! They were right!
Dec 4, 2019
You are right
Had another private scan yesterday at 14+5 and you are right. You have all been really helpful. My next scan is in 10 days so not long to wait for a 3rd opinion.🤣
Nov 25, 2019
Accurate!
I submitted a photo of my scan at 8 weeks. Gender pros guesses it was a boy, and today I found out that it is a boy at my 16 week scan.
Nov 25, 2019
Right
I truly didn't believe it was possible, but after 4 boys we welcomed a little girl last week. You were right. Thanks
Nov 23, 2019
Accurate and recommended for everyone.
Ramzi method is most accurate and it's Recommended for everyone.who want to know the gender early.I took the test at 10weeks it was correct.
Nov 19, 2019
Ramzi Theory Prediction correct!
Submitted 6 week scan and Gender Pros said boy. Just got my NIPT results and we are in fact having a boy! So excited. Thank you!
Nov 5, 2019
It's another girl
My husband wanted a boy but he is indeed another girl. Thank you
Nov 5, 2019
It's a girl!
Your prediction was correct. We are expecting our baby girl in March. Absolutely incredible and would recommend 100%
Nov 1, 2019
Interesting but disappointed
For the accuracy percentages I was extremely disappointed at first. I sent in a 9 week scan, and their prediction was a boy. I am now 34 weeks, and all signs show a girl.
I was curious to see if I would fall in the high percentage of "accurate" predictions. I did not
Oct 25, 2019
Razmi said it was a girl, did ultrasound today and it's a BOY!!!!
Oct 24, 2019
Very interesting!!
Sent in a 6 week ultrasound of my firstborn, they came back with boy and it was a boy!!
Just sent through my current 6 weeks ultrasound which we don't know yet and it came back girl!! Crossing my fingers
Oct 22, 2019
correct
said girl we had a girl.
sent my son's and they said boy.
good job
Oct 22, 2019
Good gift
I saw this on Instagram i bought it for my wife as a present and she really loved it!
Oct 20, 2019
Making the wait fun
I don't know if its correct yet but i got my results within 20 minutes and loved it! I will let you know when baby is born!
Oct 20, 2019
twins
I had my twin boys and im so happy that i have their prediction at from only 7 weeks pregnant. thank you for this service!
Oct 15, 2019
girl girl boy!
i sent my two daughter's ultrasounds and they got them right, then i sent my current pregnancy and they asked if it was the same baby because this one looked boy, YEP it's a boy! so 3/3!